GRAMMY NOMINATED DRUMMER CURLY MARTIN NEEDED A PLACE TO STRETCH OUT AND PLAY SOME SERIOUS JAZZ.
HIS GOAL WAS TO REINVIGORATE AN AUDIENCE FOR JAZZ AT THE CLUB LEVEL AND ENSURE THE MUSIC WAS ACCESSIBLE TO YOUNG PEOPLE.
HE ADDED A STORYTELLING COMPONENT SO WE COULD CAPTURE EXTENSIVE INTERVIEWS WITH SOME OF NORTH OMAHA'S GREATEST MUSICIANS, HIS CHILDHOOD FRIENDS.
WE LAUNCHED THE CURLY MARTIN JAZZ LAB.
JULY 2016 - PRESENT
MONTHLY RESIDENCY
FEATURING CALVIN KEYS, STEMSEY HUNTER, CYNTHIA TAYLOR, WALI ALI, HANK REDD, TERRACE MARTIN, OTHERS
ALL AGES AUDIENCE ACTIVATED, GROWING
HISTORICAL DOCUMENTATION OF PERFORMANCES, ARTIST HISTORIES
THIS ONE MAY NEVER END, CURLY HAS A LOT OF TALENTED FRIENDS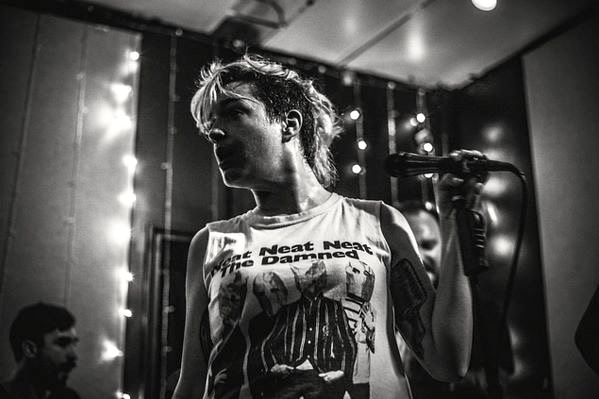 DIY VENUE MILK RUN WAS OUR FIRST LAB FUND RECIPIENT.
HI-FI HOUSE PAID THEIR RENT FOR A FULL YEAR SO THEY COULD FOCUS ON PRODUCING GREAT SHOWS AND OFFER THE COMMUNITY A SMALL SPACE FOR EMERGING ARTISTS TO PERFORM.
MILK RUN IS STILL OPERATING AND A BELOVED ADDITION IN THE COMMUNITY.
OCTOBER 2015 - OCTOBER 2016
130+ SHOWS AND EVENTS
ARTISTS FROM 35 STATES + INTERNATIONAL
OVER $30,000 PAID OUT TO ARTISTS
STILL OPERATING, NOW INDEPENDENTLY